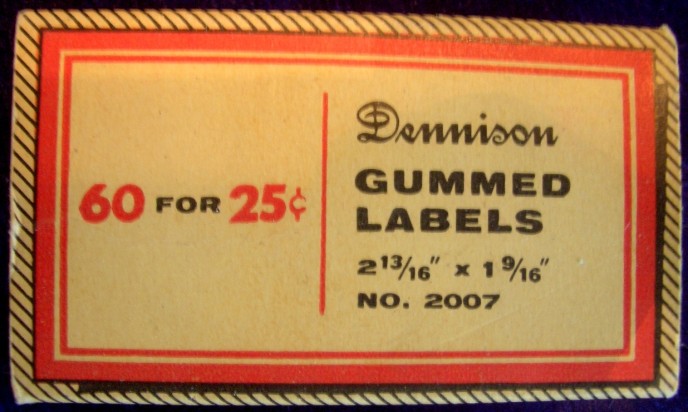 When I Googled these labels and found that I wasn't the first person to Google them, I was shocked!! But then, when I found that a whole grip of people were actually selling them too, I was amazed!!
Who'd a thunk it?!?! These time capsule vintage items I guess are super duper collectible.
This box of gummed labels is an adorable piece of history! They've never been used and the box, amazingly enough is in excellent condition! There's even a cute ad on the back!
GET 'EM NOW FOR ONLY $7.00!!!
SOLD OUT!!!
If you're into collecting these sorts of things, please enjoy:)
Much love,
Nothing Over Ten