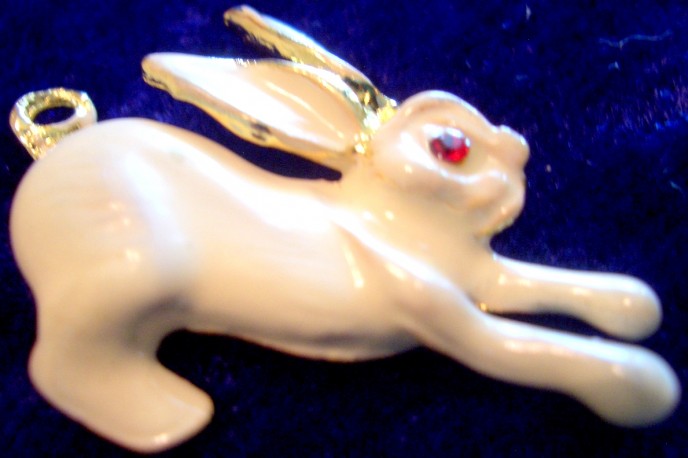 Follow Neo down the Rabbit hole Matrix style with this very cool White Rabbit pendant with Ruby Red eyes (about 1″).
This marked piece is from Phister Ent. and dated 1998.
I, like apparently most things I'm selling, know nothing about this piece. I just think it's really cool:)
If you're an Alice in Wonderland fan, this is the piece for you!!
Hope you like!
Much Love,
Nothing Over Ten