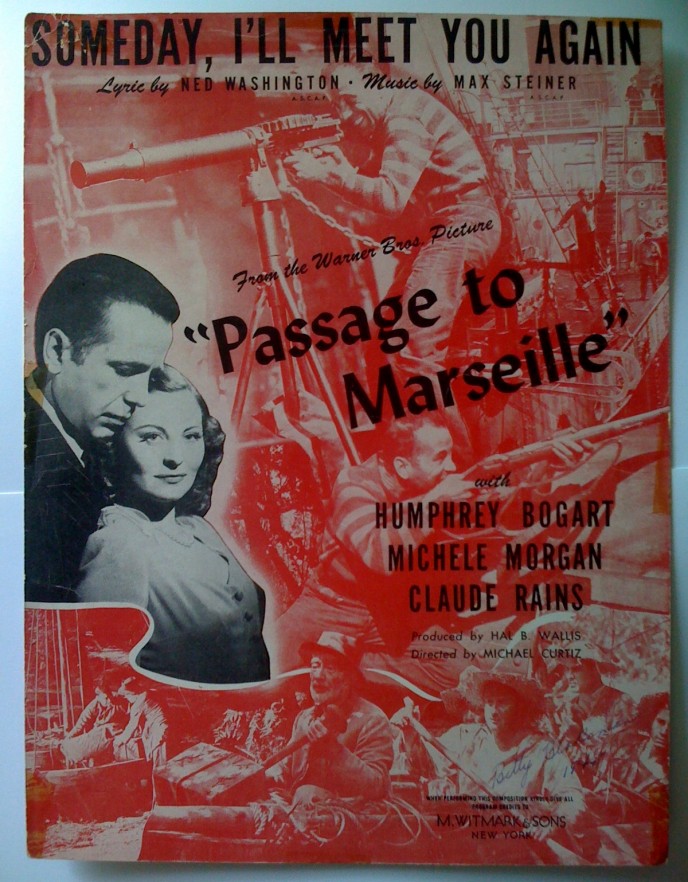 Someday, I'll Meet You Again – 1954 – Sheet Music -SOLD OUT:(
Lyric by Ned Washington – Music by Max Steiner
From the Warner Brots. Picture "Passage to Marseille" with:
Humphrey Bogart
Michele Morgan
Claude Rains
Prodcued by Hal B. Wallis – Directed by Michael Curtiz – SOLD OUT:(
Hello everyone!  I've come across a crazy, rare, collection of vintage sheet music from as early as 1905!  The cover art on these alone is worth picking them up!
If you are interested in buying the entire collection, please email:

contactnothingoverten@gmail.com

I'll be posting more in the coming days!
Enjoy:)
SOLD OUT:(